Saint Louis Crystal Glasses Manon Pattern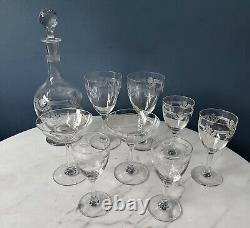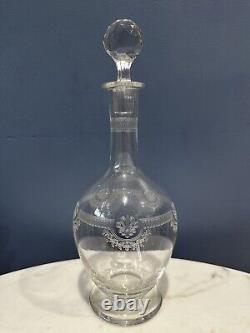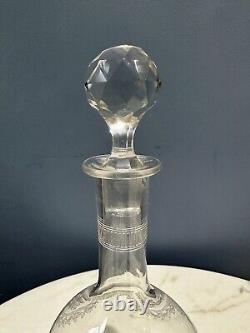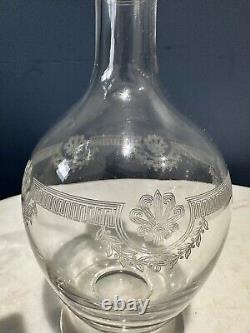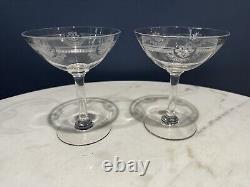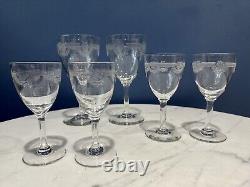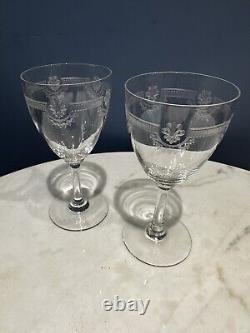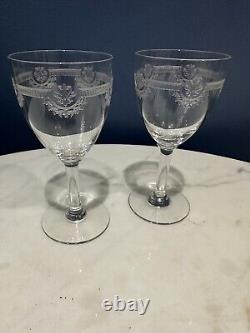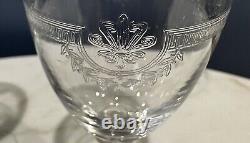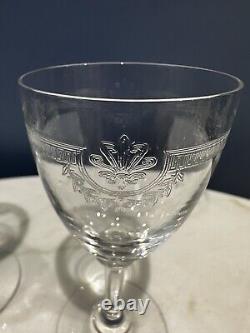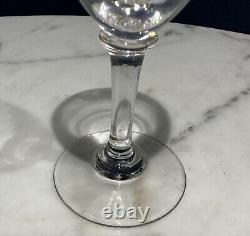 Up for offer is this gorgeous set of Saint Louis Crystal glasses in the Manon pattern. These delicate and light crystal glasses are etched with finely detailed garlands and palmettes in an Empire Style. 2 red wine glasses 6 5/8 in tall.
2 white wine glasses 5 1/4 in tall. 2 champagne/sherbet glasses 4 3/4 in tall. 2 cordial/liqueur glasses 4 3/4 in tall. This set is perfect for a couple who want to enjoy an elegant and delicious lifestyle together with the luxuries that go along with it.
These is an extremely rare pattern manufactured between 1924 and 1930 is no longer made by Saint-Louis and therefore a true & unique treasure for your home.

---