Joh. Oertel ROSE GARDEN (7) CRYSTAL WINE GLASSES Mid-Century Modern GERMANY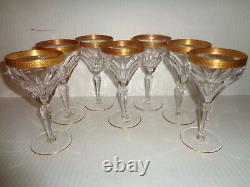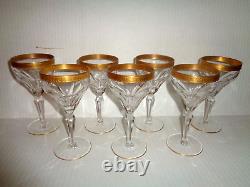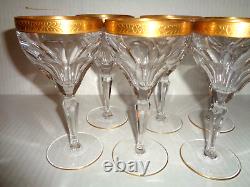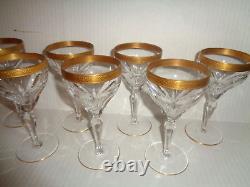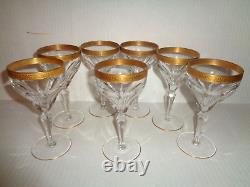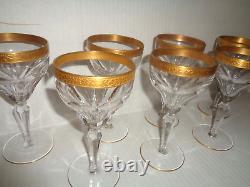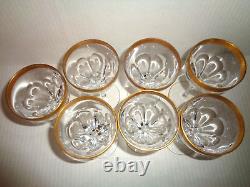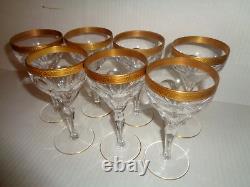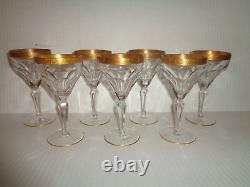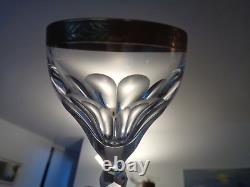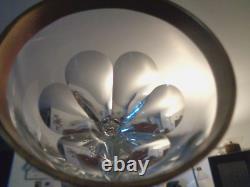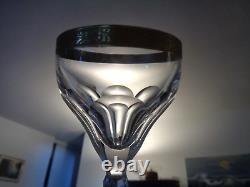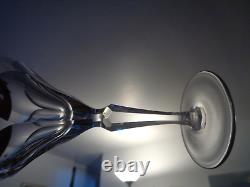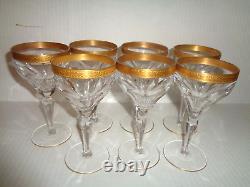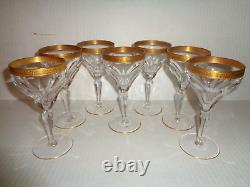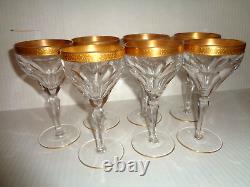 THIS IS AN EXQUISITE ART WORK BY MOUTH BLOWN EACH GLASS, HAND CUT BRILLIANT FLAT CUT, AND HAND CUT HEXAGON STEMS. THE COMPANY FOUNDED A GLASS MAKING FOR EXPORT IN HAIDA the center of BOHEMIAN GLASS INDUSTRY FINE HAND BLOWN CRYSTAL SIENCE 1869.
THE GERMAN COMPANY HAS SURVIVED 150 YEARS. THE GLASSES ARE IN PERFECT TO VERY GOOD CONDITION NO ANY SCRATCHES JUST A FEW TINY SPOTS OF WEAR GOLD ON RIM. SIZE 6 1/4" H, 3 1/8" W, (5 oz).

---