Iridescent Ruby Red Estelle Wine Stemware Set Of 6 Gorgeous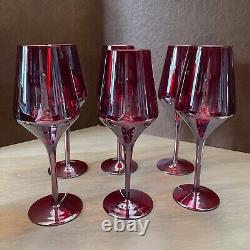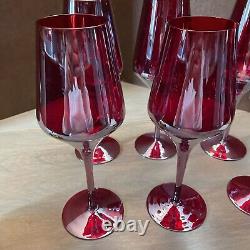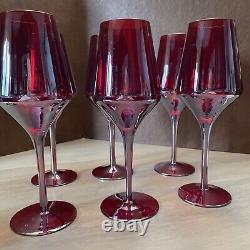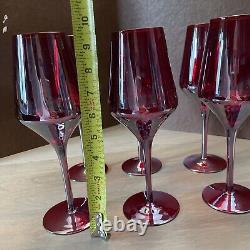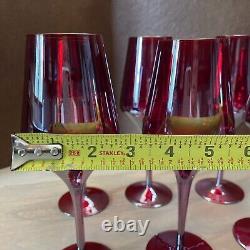 Elevate your drinking experience with this stunning six-piece wine stemware set from Estelle. The round shape, vibrant red pattern, and iridescent ruby color make it perfect for all occasions. The wine glasses have a vintage feel, adding a touch of elegance to your dinner table. Crafted from high-quality crystal, these wine glasses have a diameter of 2.50 inches and a height of 9.5 inches.
The unisex design and original, licensed reproduction make them a perfect addition to any collection. Enjoy your favorite wine in style with this gorgeous Estelle wine stemware set.

---