6 Hortensia Poland Crystal Cut To Clear Jewel Tone Color 8.5 Hock Wine Glasses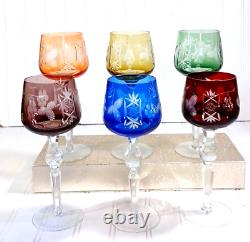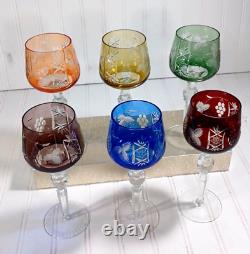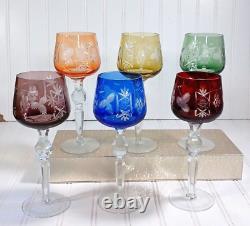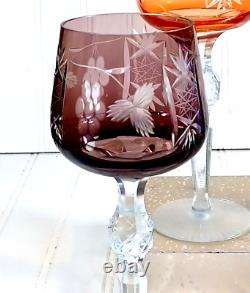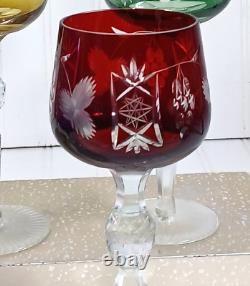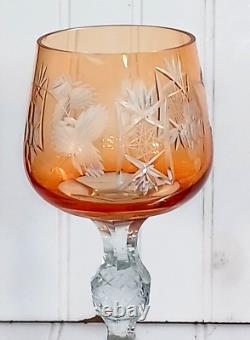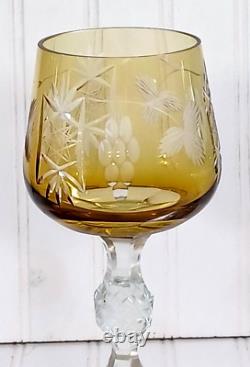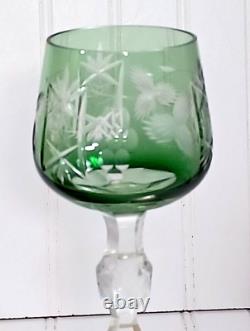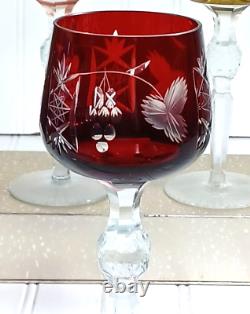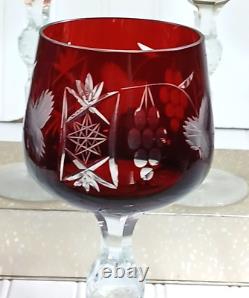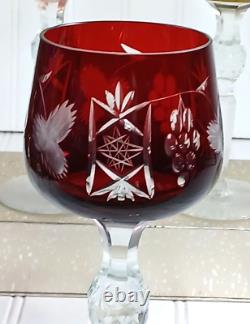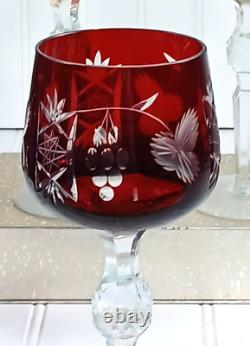 Hortensia Poland Crystal Cut to Clear Colors - 6 Wine Glasses 8.5. My pictures do no justice to these amazingly beautiful glasses!
6 Beautiful Hortensja (Hortensia) Poland Cut to Clear Hock Wine Goblets Cut to Clear Grapes, fans, stars, leaves Multi-sided, cut ball stem. These glasses are in gorgeous jewel tones of Cobalt Blue, Ruby Red, Emerald Green, Amber Gold, Amethyst Purple and Orange.

---