1920's Tommy #4 Saint Louis Crystal Wine Glasses, set of 7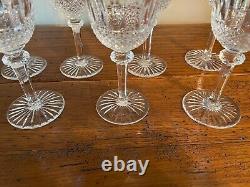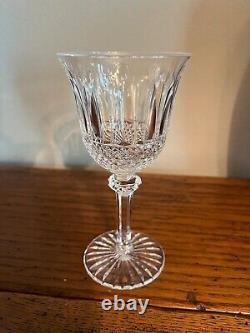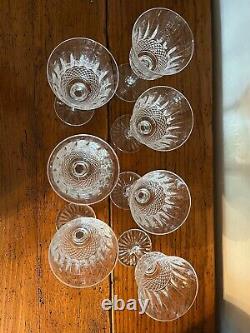 The beloved Tommy motif debuted in 1928 for use at a royal luncheon honoring British soldiers (known as'Tommies'). Each piece is mouthblown and handcut crystal.
From Saint-Louis, the oldest crystal manufactory in France founded in 1586 and a Royal Glassworks since 1767. These are unmarked which is consistent with the pattern.

---